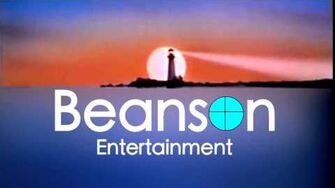 Beanson Entertainment is a company founded by
Mitchy Beanson
. It is known for producing movies such as
The Barney Bunch
.
POL Time Sammy's acquisition
Edit
On June 20th, 2016, the company was acquired by Simmers Entertainment Co., which means that Benward is still operating it. More recently, POL Time Sammy had purchased Simmers. On December 2016, Mitchy left the GPOE and later got banned for being a hypocrite on February 2017, and then Castle Samuel became the new Castle Rock in the GPOE.
Ad blocker interference detected!
Wikia is a free-to-use site that makes money from advertising. We have a modified experience for viewers using ad blockers

Wikia is not accessible if you've made further modifications. Remove the custom ad blocker rule(s) and the page will load as expected.