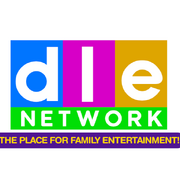 DLE Network, now known as DLE TV (AKA Daniel Lyons or Dan P. Lyons) is a respected YouTuber and an important member of the Powerhouse of Entertainment. He makes family friendly material, with a few exceptions. He is the founder of DLE Network and Story Choice 102. He makes YouTube episodes, movies, games, animations, and logos. He has vanished in the community since then.
Ad blocker interference detected!
Wikia is a free-to-use site that makes money from advertising. We have a modified experience for viewers using ad blockers

Wikia is not accessible if you've made further modifications. Remove the custom ad blocker rule(s) and the page will load as expected.