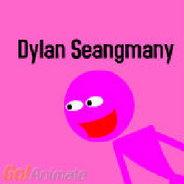 Dylan Seangmany (AKA Dylan99swell Productions) is a respected YouTuber and the member of the Powerhouse of Entertainment. He makes his logos and TV mocks using Sony Vegas, and GoAnimate, whether it be for his own identity (Dylan99swell Productions), for the other Powerhouse members, other users, of for a special occasion (such as 4th of July).
Ad blocker interference detected!
Wikia is a free-to-use site that makes money from advertising. We have a modified experience for viewers using ad blockers

Wikia is not accessible if you've made further modifications. Remove the custom ad blocker rule(s) and the page will load as expected.