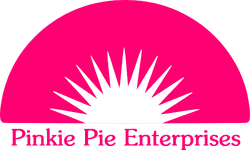 Pinkie Pie Enterprises (Also known as Pinkamena, Pinkie Pie, Pinkie Pie Enterprises, or Pinks) is a respected YouTuber, and our 13th member of the Powerhouse of Entertainment. Who makes Dream Logo Combos or Variations with VideoPad Video Editor and BluffTitler.
Her sweetheart, is a fellow Powerhouse member Duncan Burden. She also has a pet alligator named Gummy. But sadly, Mr. Cake from A.D.L. keeps threatening To rape her and even committed it for no apparent reason, thankfully Duncan & Pinkie can fight back in the P.O.E.'s mission to bring A.D.L. down!
Pinkie Pie said, she was moving to a new account, and calling it, The ALL NEW Pinkie Pie Enterprises, but her old YouTube account is still there.
Ad blocker interference detected!
Wikia is a free-to-use site that makes money from advertising. We have a modified experience for viewers using ad blockers

Wikia is not accessible if you've made further modifications. Remove the custom ad blocker rule(s) and the page will load as expected.