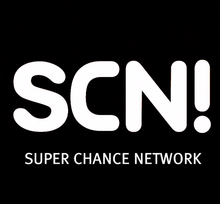 SuperLenny1975 (Also known as Super Chance Network, SCN! Super Chance Network, or SCN!) is a respected YouTuber, who makes Dream Logo Combos or Variations. Starting on October 2016, he started making movies. His first one was "The King and Link Movie". In December 2016, his film company, SCN! Films was retired from being the Lionsgate of the POE, since SuperLenny1975 is banned (due to underage), and that's why PG Films is the new Lionsgate of the POE. Later, on February 2017, he got unbanned and became the GPOE's Aardman.
Ad blocker interference detected!
Wikia is a free-to-use site that makes money from advertising. We have a modified experience for viewers using ad blockers

Wikia is not accessible if you've made further modifications. Remove the custom ad blocker rule(s) and the page will load as expected.