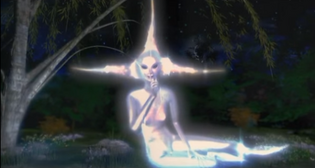 Stella Francesca Stellauro (also known as Stella Stellauro, Stellauro, or Stell or Stellar) is a respected YouTuber of the Powerhouse of Entertainment (POE) Shes known for being in the Filmauro logo, and came to YouTube on January 3, 2016. She is Italian-American, and she makes videos, and other stuff.
Her production company, Redcoat Entertainment (formerly Stella Stellauro Entertainment and Connex Pictures) is currently in production of some films and TV shows, Also shes in a relationship with Jerome Harrison, Jr. (Super Eric Media).
Ad blocker interference detected!
Wikia is a free-to-use site that makes money from advertising. We have a modified experience for viewers using ad blockers

Wikia is not accessible if you've made further modifications. Remove the custom ad blocker rule(s) and the page will load as expected.