YSR Network is an irrespected YouTube User and a unfanon Children's TV Channel owned by POE UK & POE Media Networks! & Y&R US, Which has some shows.It also has a new POE Division called POE Mixels (Shutted Down in 2016 due to apoligise to Riley Hungramps & Lotsoflogos think it was too unofficial and he requested him to shut it down!) which is a block of POE Network at 7:00am to 9:00am! The logo is a parody of PBS and TF! Jeunesse! His CEO of YSR Network was the name of Yuvi Rathour and the Mascot named Raphael Phillips, He used to be in his original account in March 2015 and then got Terminated due to Age Problems .
The Fairly OddParents (TV-Y7 FV)
Popoy n da holllllllllllllsTV-G)
The Looney Tunes Show (TV-G)
The Amazing World of Gumball (TV-Y7 FV)
CatDog (TV-Y7 FV)
SpongeBob SquarePants (TV-Y7)
Doki (TV-Y)
Qumi-Qumi (Adventure in QumiLand) (TV-G)
Adventure Time (TV-PG)
Regular Show (TV-PG)
Steven Universe (TV-PG)
Clarence (TV-PG)
Tiny Toons Adventures (TV-G)
Teen Titans GO! (TV-Y9)
Danger Mouse (TV-Y7 FV)
Kirby: Right Back at Ya! (TV-Y7 FV)
Sonic X (TV-Y7 FV)
The Ren & Stimpy Show (TV-Y7 FV/PG)
Rugrats (TV-Y)
Doug (TV-Y7)
House of Mouse (TV-Y)
Uncle Grandpa (TV-PG)
The Powerpuff Girls (TV-Y7 FV)
Dexter's Laboratory (TV-G)
Robin Hood: Mischief in Sherwood (TV-Y7 FV)
Codename: Kids Next Door (TV-Y7 FV)
Gravity Falls (TV-Y7 FV)
Horrid Henry (TV-Y7)
The Pink Panther (1993) (TV-G)
Peep and the Big Wide World (TV-Y)
Foster's Home for Imaginary Friends (TV-Y7)
The Grim Adventures of Billy & Mandy (TV-Y7 FV)
The Series of Master & Phlo (Also on DLE TV) (TV-Y7)
Pokémon: The Series (TV-Y7 FV)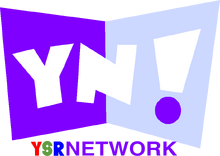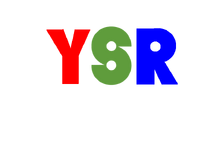 Ad blocker interference detected!
Wikia is a free-to-use site that makes money from advertising. We have a modified experience for viewers using ad blockers

Wikia is not accessible if you've made further modifications. Remove the custom ad blocker rule(s) and the page will load as expected.